July 2023
Creativity Week 3rd – 7th July.
As part of our hugely successful Creativity Week, each year group from nursery up to Year 6 took on the challenge to paint a canvas of a world landmark to add to our mural of 'Our World'.
The standard of work was outstanding and all the children who took part showed their exceptional skills in brushwork, use of paint and composition to the highest standard.
Once compiled as a collection, the mural looks absolutely out of this World!
The best kind of team work! Well done everyone!
Mrs Burleton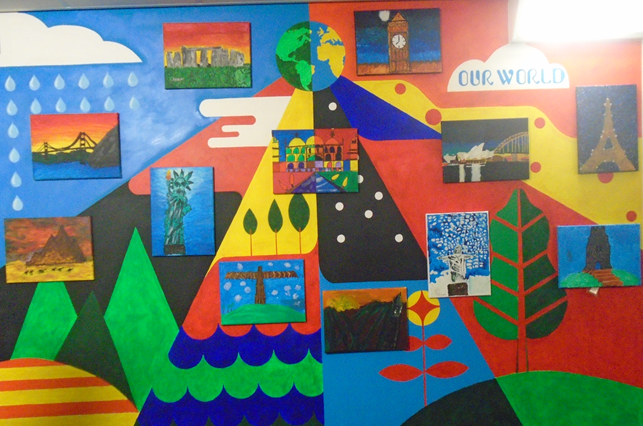 June 2023
We have been lucky enough to have had a local artist come in to paint and prepare the beginnings of a whole school mural in our main school corridor. This will be based around the theme of 'Our World' where we can celebrate different focuses of our world, such as, landmarks, food and animals.
During creativity week, all children will be able to contribute to this piece, which we will share and celebrate together.