Thoughts from your House Captains...
The House Captains and Vice Captains have been working hard with Mr Walton to improve our house system, create a NEW House Forum and help children to explore important issues at Brookside and have a strong voice in making changes. Below we have some thoughts from the current Houses about the year ahead...
Barrington
Our names are Luke, Sophie, Danielle and Daisy. We are the new House Captains for Barrington. We all want to do our very best in this role and know that we are here to represent our House in all that we do each and every day. We will always do our best to 'Be Kind, Be Safe and Be Responsible', but we also know that we are here to make sure that Barrington comes together as a House after so many months apart.
We all have lots of ideas about what we can improve across our Academy this year. We want to make sure ALL parts of Brookside come together from the youngest children to the oldest and we really want to make sure that EVERYONE has a voice through Barrington and we will do our very best to make sure we listen to you. We all love Brookside but we also know that we can make it a better place.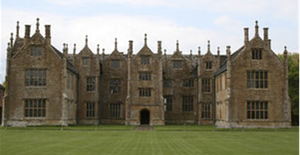 Lytes Cary
We are the Lytes Cary Captains: Felix, Rory, Alfie and Lola. We are all very proud to have been chosen to represent our House. We believe strongly that everyone is equal at Brookside and we want to use our time as leaders of our House to represent the views of everyone who comes to our Academy.
We believe in Friendship and helping others when they need us most. Our mission, of course, is to win the House Cup at the end of the year – but we also want to make sure that we do this fairly and by helping others. Winning would be great but working hard this year will also be something we can all look back on with pride knowing that Lytes Cary really are the best.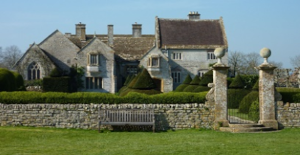 Montacute
We are House Captains Lily and Ethan and Vice Captains Jack and Holly; proud to be representing Montacute – our House since we have been at Brookside. We look forward to listening to others and trying to make Brookside an even better school than it is.
We have lots of ideas about how we can work together, with our House and the other Houses and we are looking forward to sharing these ideas. For example, how to make our school even more environmentally friendly – from recycling more to creating a vegetable garden. We also want to have a say in our learning and take part in lessons we love. Of course we want to win the House Cup but we know this is going to be a very tough challenge. Please feel free to come to us and share any ideas you may have.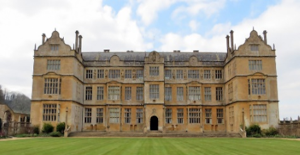 Stourhead
Hello, we are this generation of Stourhead captains. Our team is Ethan, Oscar, Phoebe and Callum, and this year we hope to lead Stourhead to victory in the House Cup. What do we hope to achieve this year? We want to make Brookside and Stourhead the best we can be. Us, as a group, want to make activities and clubs open to everyone at our Academy – we want to look at how fair things are for everyone.
In our house meetings we leave ideas open to others. We will happily answer any questions that occur and take these to Mr Walton so that we can feedback to our House what he has said or do about them. We think of house meetings as a time to share our thoughts, ideas, motivation and celebrate all our successes.
We are very grateful to all of those who voted for us but we would like to take this opportunity to congratulate everyone who took part in the election for their amazing speeches. We believe that with hard work and ambition we can raise up the House Cup in the name of Stourhead in July 2022.