Our Curriculum in Specialist Provision
Intent
At Brookside Academy we want all our pupils to achieve their potential and to leave Brookside as a responsible and kind individual who know and understands how to keep themselves safe.
*Be Safe         *Be Kind       *Be Responsible
We believe that all children should be offered a curriculum that is not only broad and bespoke which identifies and meets the needs of individuals in our specialist provision. At Brookside, all aspects of school life are designed to improve and engage pupils through a mix of learning curriculum, holistic approach and essential life skills. Communication and engagement are fundamental in the development of all our pupils and underpin our approach to learning. Our curriculum is designed as a cohesive approach with individuals EHCP targets at the core; therefore, facilitating the child's learning and development through greater involvement from the child, their family and wider school professionals.  The overarching curriculum vision is that provision and curriculum link together.
Our curriculum is based on existing knowledge and skills and is tailored and personalised to each learner. The focus of our curriculum is to support pupils in making connections with knowledge they have learned in school, first-hand experiences, and real-life situations. Furthermore, we develop our pupils' knowledge and understanding of the wider world with discussions topics such as diversity and British Values. These are adapted accordingly to reflect current UK and global affairs.
---
Our Curriculum Framework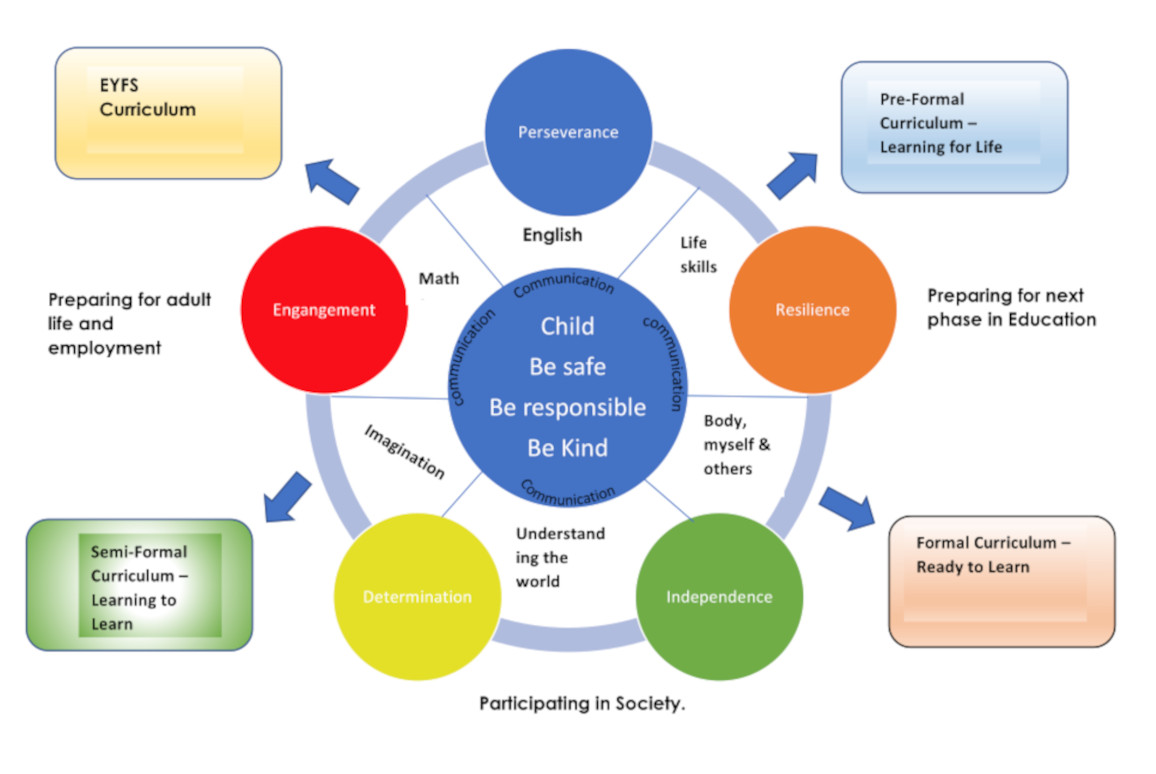 ---
Characteristics of Effective Learning -
⭐ Perseverance
⭐ Resilience
⭐ Independence 
⭐ Determination
⭐ Engagement
All pupils are supported to develop characteristics of effective learning. These areas equip pupils with key skills that they need to live independent and successful lives.
---
Our curriculum offer is divided into 3 pathways, reflecting the differing needs of our pupils. Our pathways cater for our most vulnerable and complex pupils as well as pupils who are able to access school and life more independently. We ensure we are flexible and able to meet the pupils needs rather than making the pupils fit into a curriculum.
---
Early Years/Semi-Formal Curriculum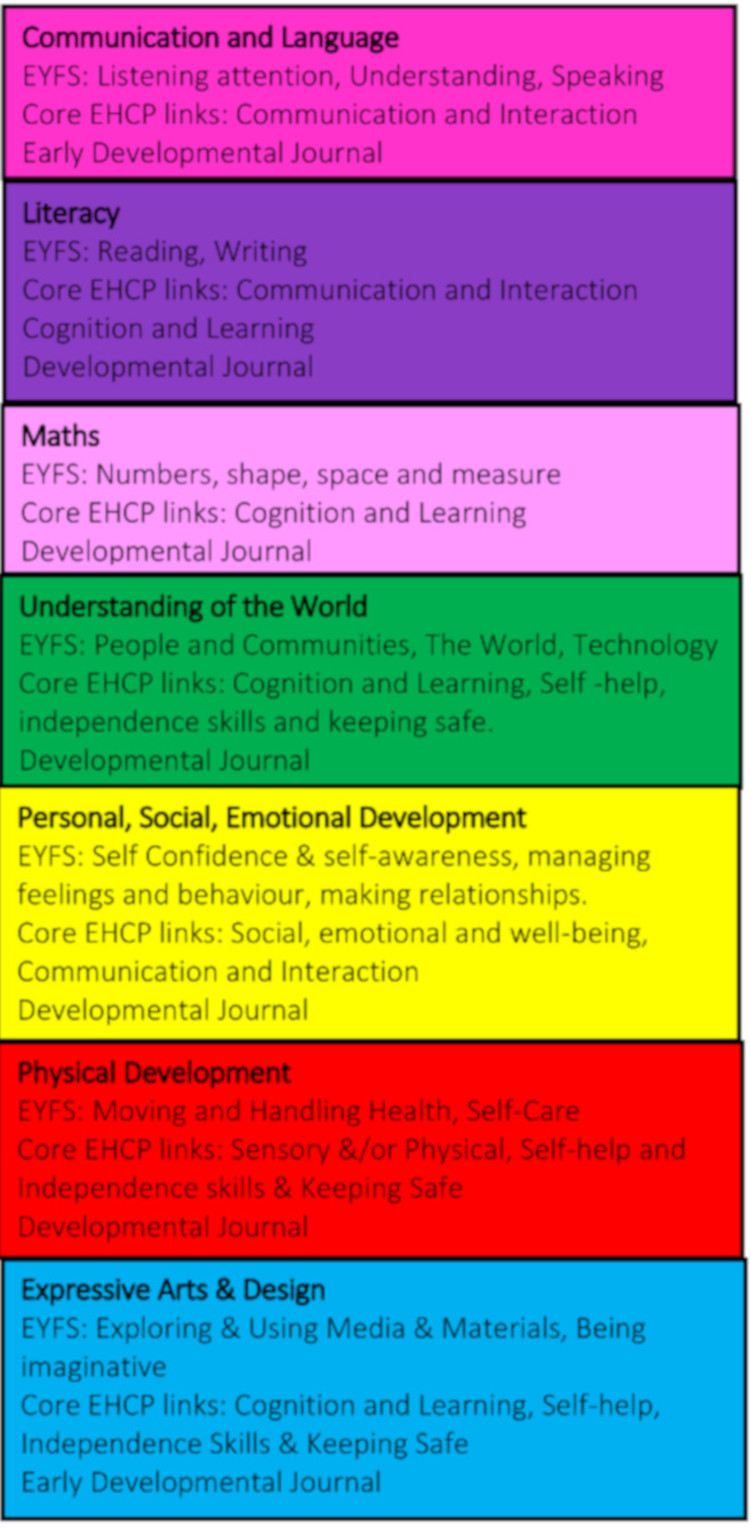 Formal Curriculum - Ready to Learn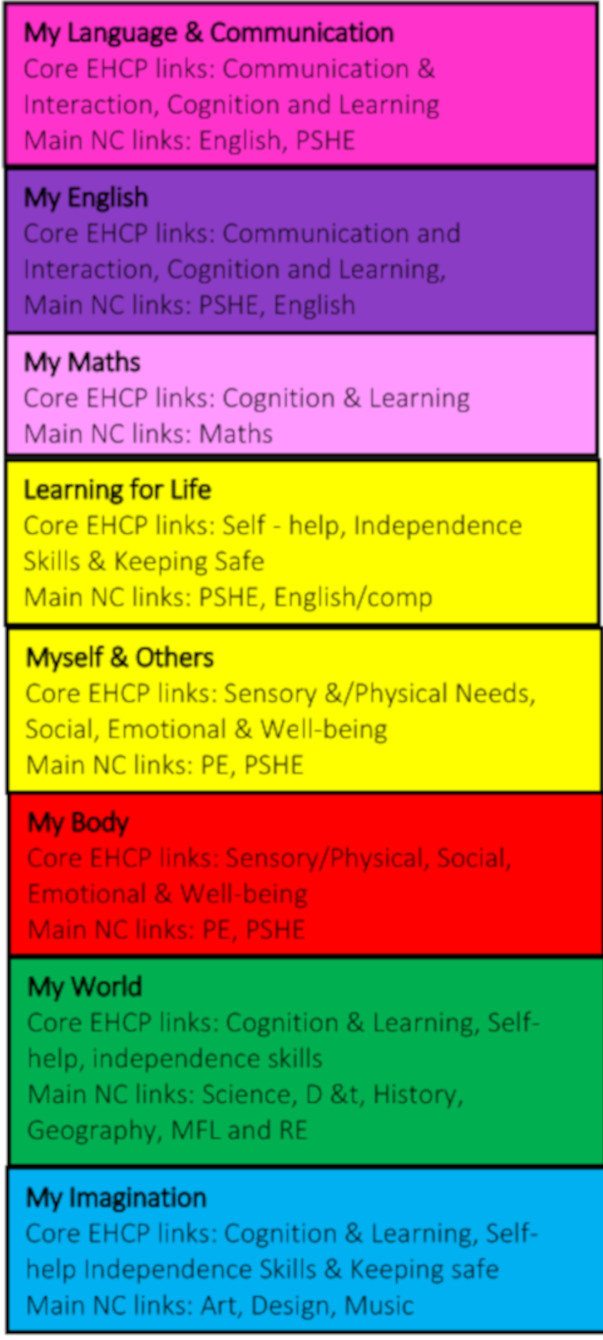 Pre-Formal - Learning for Life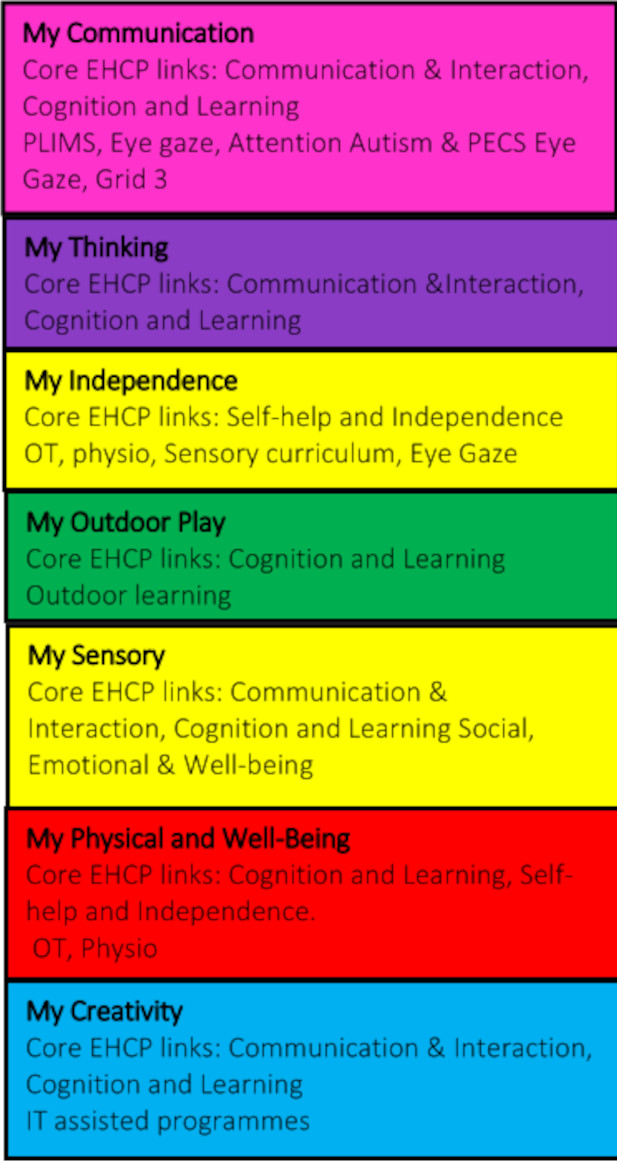 Implementation
Yearly Curriculum Overview (please click below to view) -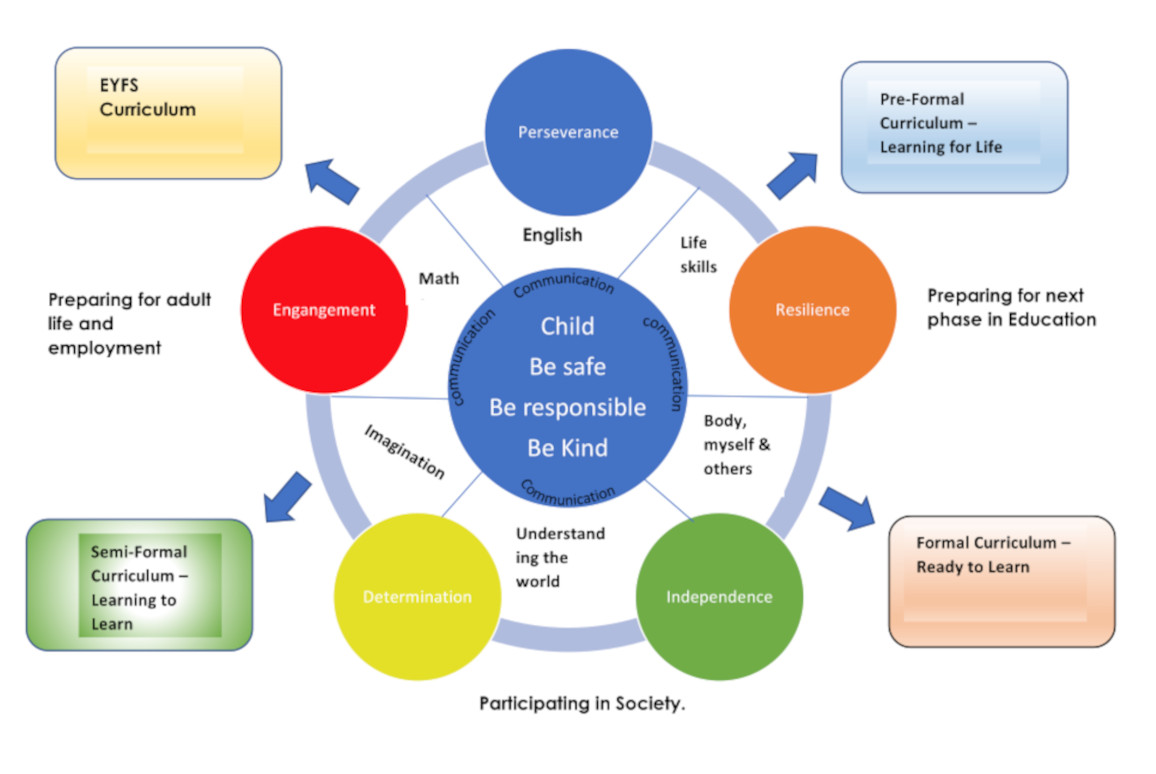 Timetables
(please click below to view) -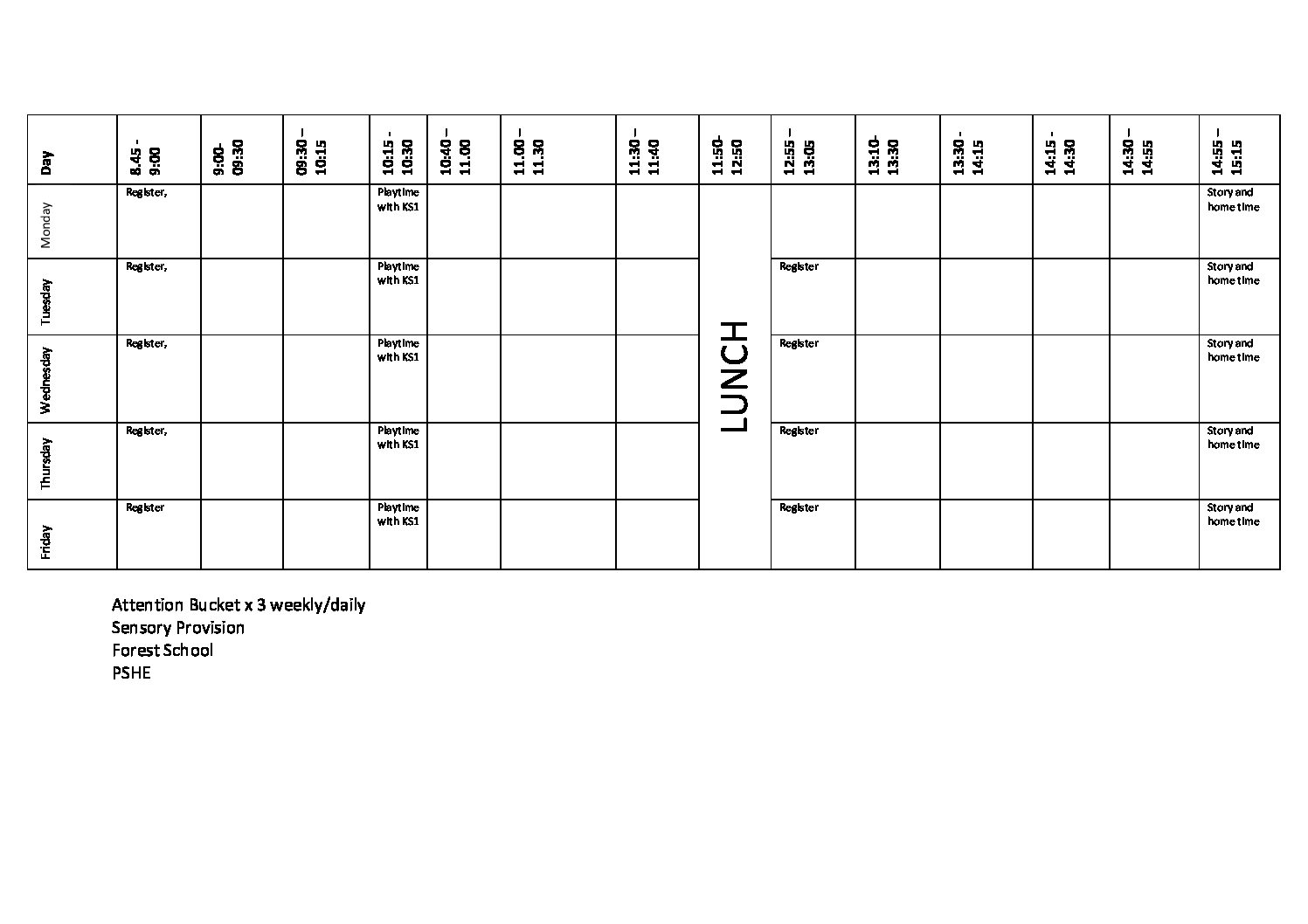 ---
Impact
How we measure progress 

At Brookside Academy within our specialist provision, the concept of progress is defined collectively and carefully for all pupils. While we use academic measures, we also recognise that what we do as adults working with young people, must move them towards a future in which they can be happy, productive members of society. During their time with us all, professionals working with a child, the family and the young person will identify their flight path, which will be used as a benchmark for their academic learning. This will aid them as they move through the school. Teachers will assess a child according to the curriculum pathway that they follow.
EYFS Framework
National Curriculum
Engagement Model
Pre-Key Stage Standard
EHCP Targets/Personal Learning Goals (PLGs)
Early Developmental Journal
Teachers will also use a range of other methods, including; observations, photos, videos, and verbal and written recordings from the pupils, to show progress and achievements.
Three times a year, senior leaders use flight paths to monitor the impact of the Formal, Pre-formal and Semi-Formal Curriculum. Data is collected and used to inform progress conversations, Governors and comparisons with Trusts and other specialist schools.