Congratulations to the Year 6 students this week, on discovering an artistic skill that they never knew they possessed! In conjunction with our Engineering topic, we sketched our very own Golden Gate Bridge, whilst appreciating the various elements of bridge design that engineers must consider. Notice the scale of the bridge by spotting the little boat and the shading in places to accentuate the 3 dimensional effect.  Well done Y6 artists – these were very impressive!

This is Koalas amazing drawings: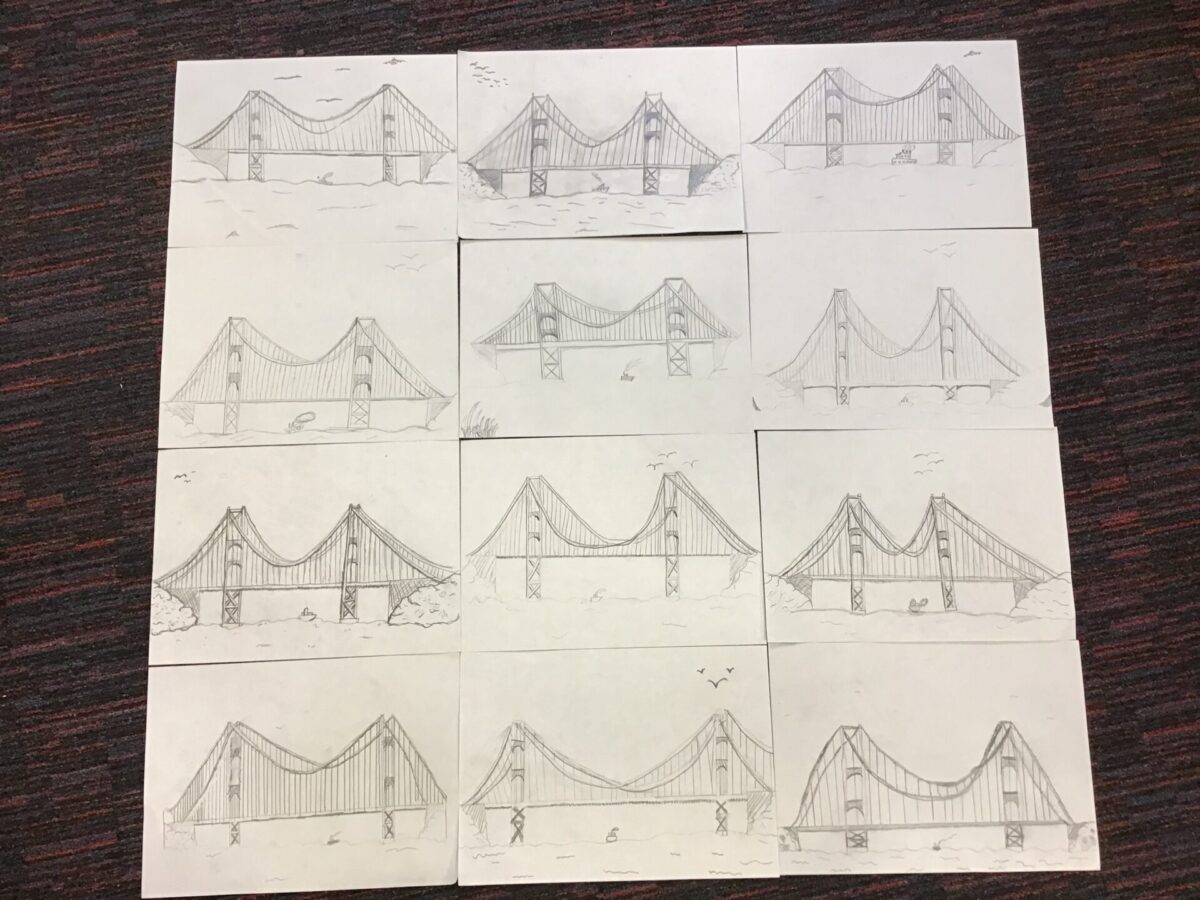 And here is the brilliant work from Pandas!